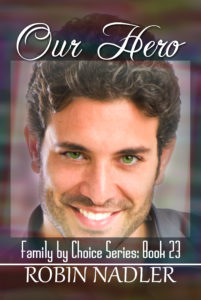 A little fun with Tommy for you…….
Interviewer: "Thanks again for talking to us. I know we've done a few of these, but this interview is going to be a little different. Did they tell you why we were here?"
Tommy: "I thought it had to do with my job. Is this about something else?"
Interviewer: "Yes. It's for your daughter."
Tommy: "I don't understand. Is something wrong with Naomi? Is she here?"
Interviewer: "No, I'm sorry. I didn't mean to scare you. We are talking to a few of the doctors here for career week. We are compiling information from fun questions and then we are going to have the kids match up the answers they think are from their parent. It's for the final day of career week. They won't know any of the questions ahead of time. It is a 'how well do you know your mom or dad' kind of game.
Tommy: "Oh, okay."
Interviewer: "I'll ask a bunch of 'this or that' kind of question for you to answer, okay? Just one word."
Tommy nodded.
Interviewer: Dog or Cat?
Tommy: Dog.
Interviewer: Netflix or YouTube?
Tommy: Netflix
Interviewer: Phone Call or Text?
Tommy: Text unless it's my wife.
Interviewer: Toast or Eggs?
Tommy: Toast
Interviewer: Cardio or Weights?
Tommy: Neither
Interviewer: Facebook or Twitter?
Tommy: Facebook I guess, but I don't really use either.
Interviewer: Ice Cream Cone or Snow Cone?
Tommy: Ice cream
Interviewer: Form or Function?
Tommy: Function
Interviewer: Cake or Pie?
Tommy: Pie
Interviewer: Big Party or Small Gathering?
Tommy: Small Gathering
Interviewer: Football or Basketball?
Tommy: Hockey
Interviewer: Hamburger or Taco?
Tommy: Chicken
Interviewer: Blue or Red?
Tommy: Red, of course.
Interviewer: Honesty or Other's Feelings?
Tommy: Honesty. Always.
Interviewer: TV or Book?
Tommy:TV
Interviewer: Movie at Home or Movie at the Theater?
Tommy: Home.
Interviewer: Okay, now we have some questions we want you to answer that we will be presenting to your daughter.
Tommy was hoping this was over soon.
"Okay."
Interviewer: What job would you be terrible at?"
Tommy: Chef.
Interviewer: What skill would you like to master?
Tommy: Cooking. It's so important to my daughter and she is so good, I would like to share in that with her.
Interviewer: What do you wish you knew more about?
Tommy: That's a hard one. Life? How to be a good parent? How to relax? How to make sure my child is safe?
Interviewer: What's something you like to do the old fashioned way?
Tommy: Write letters. I have letters from my parents and it's something I treasure. I can look at their writing style and picture them sitting down to craft each one. I write to my daughter so she will always know my time was spent thinking of her.
Interviewer: What are you most looking forward to in the next 10 years?
Tommy: Watching all of the kids graduate and move on in their lives. I want to see them happy and then spend time with my wife doing nothing but being happy.
Interviewer: What's the dumbest thing you've done that actually turned out pretty well?
Tommy: Took responsibility for my 12 year old sister when I was 18. I think that was definitely a win.
Interviewer: Have you ever saved someone's life?
Tommy: Yes.
Interviewer: What are the top three things you want to accomplish before you die? How close are you to accomplishing them?
Tommy: I don't know. I guess I want to create a legacy for my daughter. I want to help establish better treatment for pediatric cancer patients. I want to be happy. I don't know how close I am to those, but I think I have time. I'm a work in progress.
He smiled at that.
Interviewer: Thank you so much.
_________________________________________________________________________________________
Tommy has always been my hero. I adore him and this next book will show why. I will be posting another preview tonight along witht he preorder links.
Thank you for reading!