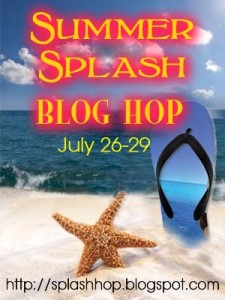 Thank you so much!
Welcome to the 2013 Summer Splash Blog Hop, brought to you by the writers of Indie Writers Unite.
From July 26-29, stop by http://splashhop.blogspot.com/ and check out the cool prizes and giveaways each author is offering. It's a great way to check out other writers and show support for the writing community.
For my readers, I will be offering a signed paperback of each of my 9 released books in the Family by Choice series. There will be 9 winners, one for each book.
Also, for 1 lucky reader, I will be releasing an advanced copy of "One Last Kiss" in paperback form before it is released to the public.
All you need to do to enter is reply to this message and tell me which book you are interested in:) I will pick the winners on July 30th!